Fan of
The Real Housewives of New Jersey
?
I haven't had the opportunity to watch a full episode but while watching a clip I saw this face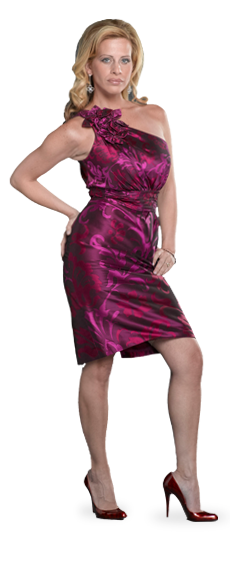 and it seemed veerryy familiar.
I racked my brain (aka the depository of useless information) and recalled that this Dina was non other than the exquisite New Jersey beauty featured on VH1's My Big Fat Fabulous Wedding. I remembered her because of her enthusiasm for Swarovski encrusted butterflies--on EVERYTHING.
Enjoy the splendor of Dina and Tommy in 3 acts: